By Noah Browne
Coffee for breakfast and Ramen for lunch and dinner. That is the daily balanced diet of Chattanooga State student, Stephanie Crowell. "Breakfast isn't even really a thing. I just drink coffee and go to class," Crowell tells of her daily experience as a student. "It's like one of those dark societal secret. No one sees them suffering in silence."
Crowell is talking about student hunger, specifically, college student hunger. Stephanie is one of millions of college students suffering in silence.
As Tennessee Reconnect continues to provide access to an increasing number impoverished Tennesseans, the need for more adequate and sustainable student food programs also increases. According to National Public Radio, 42% of community college students struggle with food insecurity. Three out of four of those are on financial aid.
Often times, work is prioritized over class to ensure food is on the table.
"I can't tell you how many classes I have missed, just trying to get a few extra hours in at work," says Tennessee Reconnect recipient, Aaron Fischer. Fischer continues, adding that Ramen noodles are a staple to his balanced diet.
Though the accessibility to attend classes is inarguably a blessing, colleges and universities alike are lacking when it comes to being able to provide for this new demographic of student. Without secure access to food, it can be difficult for students to focus on school.
Dr. Mark Browne weighed in on the topic, noting the importance of nutrition in cognitive function. "It is silly to expect a grown adult to perform up-to-par without proper nutrition," he said, "It is vital for, students especially, to maintain a full and balanced diet for them to perform the complex and tiring tasks that college demands."
          The most basic functions of the human brain rely on the consistent intake of proper nutrition. Everything from motor skills to processing is dependent on the food one eats. Carbohydrates, proteins, even fats are all necessary for proper cognitive function.  
          Food pantries are available for students, though their accessibility and variety are often limited. It is time that Tennessee step-up to the plate and start filling the plate. No college student should ever sit through a class hungry. They should never be forced to decide between working and studying simply to stay fed.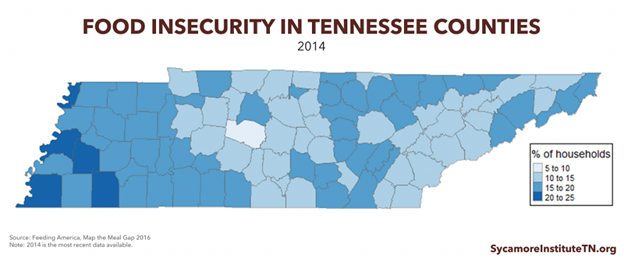 Tennessee Reconnect has been both a blessing and a curse, giving the heavy burden of college to millions of already impoverished Tennesseans. Though a bright start to a prosperous Tennessee, maybe it is time to rethink Reconnect.