By Kimberly Merfert
CHATTANOOGA, Tenn. (mocsnews.com) – Amidst the ongoing COVID-19 pandemic, college students and professors are looking for a sweet getaway location easy on the wallet and the brain as they unwind from a painstakingly abnormal school year.
Studies completed by psychologists have concluded that prolonged stress on the body can lead to lower immunity against illness and infections, while delaying good sleep and healthy digestion.
Mentally, chronic stress has been linked to rises in irritability, anxiety, and depression in most individuals, and promotes lack of memory retention.
The possibility of making more frequent bad decisions increases tremendously and the sensation of isolation becomes more abundant.
However, most students and professors would rather skip the hassle of finding a great deal and opt for a staycation on the couch after a strenuous year of grueling paperwork and deadlines.
"As a single mother going to school full-time while working a part-time job, I look forward to summer vacation and staying home," said Haley Stanley, a transfer student at Dalton State University. "Spending time with family is most important for me. I don't care where we're at."
According to an article explaining the importance of student travel, traveling is more than recovery from a long semester—it is an opportunity for further education.
Going beyond personal surroundings allows students and professors to gain independence and a global perspective that teaches more about culture than a textbook or classroom lecture
Travel is also known to teach resourcefulness, responsibility, and tolerance, which are three key factors that can be used for the rest of a person's life.
Mikhail Varshavski, otherwise known as "Doctor Mike," is a Russian-born American family medicine physician best known for his entertainment series about medicine on YouTube.
In 2015, Varshavski went viral after being featured in People magazine's issue of The Sexiest Doctor Alive and he currently spends his time informing viewers of misconceptions about physical and mental health.
Plus, he also believes traveling does not have to break the bank.
Here are the top five luxuriously affordable places to travel to or vacation in the United States
St. Augustine, Fla. is one of the oldest cities in the U.S. and one of the most affordable places to vacation in.
Average hotel price per night is around $70 and the location offers five major attractions for children and adults of all ages.
St. Augustine is known for its 42-mile beaches lining the Atlantic Ocean and for its colonial history dating back to 1565.
Meal costs per day sums up to around $148 and the total cost for the week lands around $1,636.
Another beautifully affordable location to travel is Huntsville, Ala.
Known for NASA's Marshall Space Flight Center, "The Rocket City" has an average hotel costs of $58 per night and an average cost of $1,748 for the week.
Containing four main attractions, Huntsville offers hands-on opportunity to learn about space travel and meals can be purchased for around $176 per day.
Heading west, Albuquerque, N.M., homes six major attractions that teach students and professors history, as the city is filled to the brim with culture and historical sites.
Average hotel rooms can be purchased for only $49 per day and a week's stay will only set back the budget $1,825.
Not only is Colorado Springs known for being located in Colorado, but it is also a great place to travel for $67 per day.
Sitting at the foot of the Rocky Mountains, the average spending for the week totals to a well-spent $2,000, which does not include the luxuries of mild heat and low humidity.
Lastly, the last stop on this tour ends right back in Florida.
Daytona Beach is known as the hotspot for college students during spring break, but on top of the 23-mile beach sits a boardwalk full of shops, places to eat, and theme park ride that keeps the fun going all night long.
With six major attractions to choose from, there is plenty to do here and a hotel room only costs an average of $69 per night.
Besides sandy beaches and Daytona Lagoon, a waterpark with go-carts and laser tag, Daytona Beach packs a boatload of fun into only $1,990 for the week.
That includes meals and local transportation fees.
When choosing a vacation destination, it is important to think logically and to allow flexibility in both time and location.
"Most people get stumped on flight costs and move on," said William Mayhall, a marshaller, or someone who directs and fuels planes, at the Chattanooga Airport. "It shouldn't stop them if they make a plan and stick to it."
According to a Forbes article about traveling on a budget, conducting prior research and being open-minded to being adventurous at last choice destinations can save travelers time, stress, and money.
Mayhall suggests students and professors "to be open to traveling by car over other modes of transportation" as much as possible after the initial flight.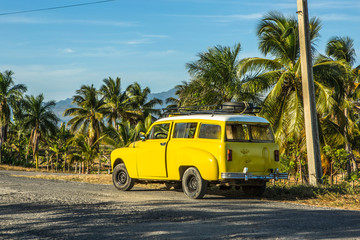 This approach cuts down unexpected costs and fees that can add up quickly, allowing your budget to stretch.
Other tips for budgeting include defining priorities, traveling during the off-season, traveling in groups, and looking for hotel alternatives.
Hannah Hurst, a psychology student at the University of Tennessee at Chattanooga, calls traveling "a jumpstart for the brain and the body" when mentioning health benefits of taking a much needed vacation.
When booking their next getaway stay, students and professors will have peace of mind knowing they are coming back into the new school year ready to take their next assignment.